electric motors, motors, pumps, gears, inverters, inverter, soft starters, high voltage motors, special motors, brake motors, slip ring motors, liquid starters, medium voltage motors, direct current motors, squirrel cage motors, slip-ring motors, low voltage motors, flange-mounting motors, frequency converters, frequency changers, motor bases, pulleys, bearings

» Products » Temporiti
» Brake Model T-MEC
| | |
| --- | --- |
| Brake Model T-MEC | |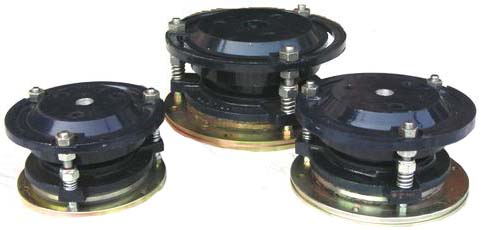 Characteristics of model "T-Mec" brake
These traditional AC brakes, besides their tested reliability, have the following characteristics:
Very strong structure;
Quick operating times. They can be considered negligible.
Good heat dissipation (see working condition);
The electromagnet is encased with epoxy resin, unless of other construction criteria, and the mechanical parts are protected by spray painting.